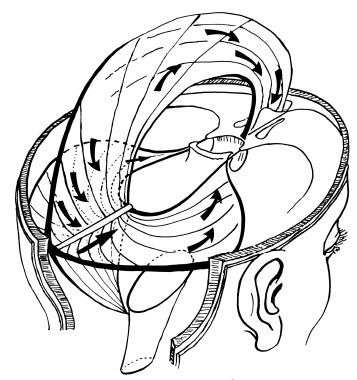 Heads, Neck and Jaw--so important, yet so few moving parts!
The relationships between the head and body begin forming in the earliest days of fetal development, have to transcend birth, and survive the many possible traumas of life.
How can we apply Bridging® to the head? If begins with support.
Learn so much about how to work with the head given specific types of trauma. There are so many ways head stability can be compromised so the focus of these lessons is about problem solving and strategies, rather than a protocol.
You will learn about
early development of the head
considerations for working
specific scenarios you can reference in the future

In this course you will:
Review aspects of anatomy and function of the head, relative to common traits encountered with Bridging®.
Learn about head and jaw development, both in the prenatal period and infancy.
Learn many tips for assessment, observation and working to restore head relationships to the body.
This mastery course is organized in five themes with short lessons in each.
Considerations for Working
Tips for Specific Traumas
Function
Development
Structural Insights
There are also links to additional resources for adiditonal insights. .
You will earn 2+ hours CEU credit for successful completion of the material and quiz.
(Subject to rules of your professional certifying body.)